1.Introduction
Description: With this extension, you can send emails using SMTP server. Uses javax-mail library.
Latest Version: 1.5
Released:  December 31, 2020
Last Updated:  July 3, 2023
2.Blocks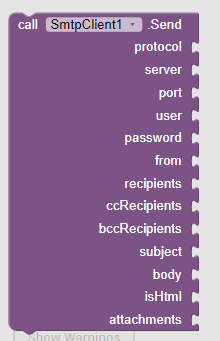 3.Usages
You can use the extension in this way: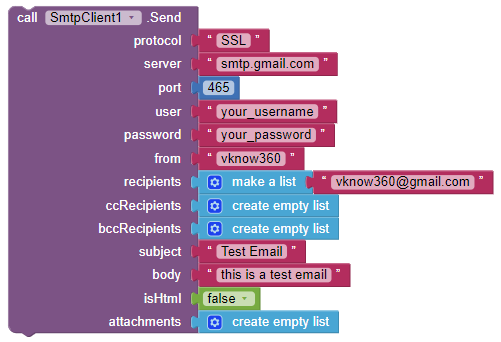 And here is a brief documentation:
protocol ~ either TLS or SSL
server ~ string
port ~ int
user ~ string
password ~ string
from ~ string (can be different from username)
recipients ~ list
ccRecipients ~ list (can be empty)
bccRecipients ~ list (can be empty)
subject ~ string
body ~ string
isHtml ~ boolean
attachments ~ list (can be empty)
4. Downloads
If you liked this extension then you can donate some amount to keep me motivated.
Hope it helps!